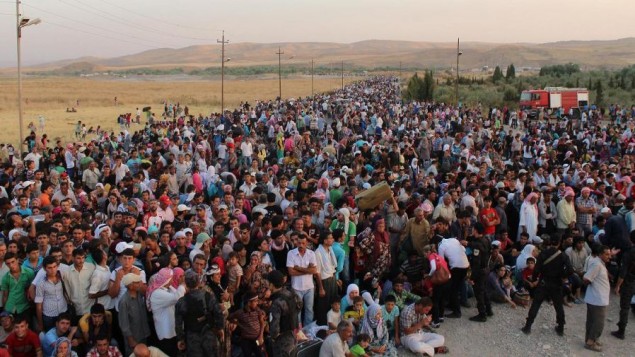 WE CAN DO BETTER!
EXTEND THE QUOTA FOR SYRIAN REFUGEES
TO BE HOSTED IN IRELAND
To: Ms Frances Fitzgerald, Minister for Justice & Equality
Mr. Eamon Gilmore, Minister for Foreign Affairs & Trade
Dear Ministers Fitzgerald and Gilmore,
We urgently request you to consider increasing the quota on refugees that Ireland should accept from Syria.
In Ireland we are lucky enough to be coming out of a difficult economic period. Everyone in Ireland knows what a difficult time we have come through. We can show how neighbours can come together, share what little they have and do what they can to ease the suffering of others. This is a time where we can be proud to be Irish. We now need to extend this arm of solidarity that we offer to fellow countrymen a little further.
The continuing violence in Syria has sparked one of the biggest humanitarian crises in recent history. Among those worst affected are those living inside Syria, including 6.5 million who are internally displaced. Many remain stranded in areas under blockade by government forces. They face severe food shortages and are dying of starvation. Outside Syria, those who have fled to neighboring countries also face tough conditions in poorly resourced refugee camps.
Ireland with a population of just over 4.5 million has agreed to place just 90 refugees. We feel this is not enough especially when you look at a country like Denmark who has approximately 1.2 times the population of Ireland and have agreed to place over 2.7 times the number of refugees.
Granted, Germany has a population nearly 18 times the size of Ireland, however they have agreed to take 10,000 refugees. This translates as about 1 refugee for every 8000 people in the country. Your government's recent decision to settle 90 refugees from Syria means in effect that Ireland has only agreed to take 1 refugee for approximately 50,000 people in the country.
We can do more. We urge you to increase this quota in the name of our common humanity.
All signed petitions are sent directly to the Ministers at minister@justice.ie and tanaiste@dfa.ie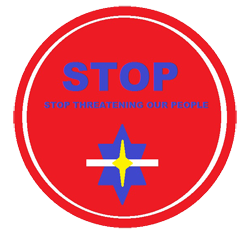 Syria Petition
This petition is now closed.
End date: May 31, 2014
Signatures collected: 44
Signature goal: 500
Number of Signatures: 44
Latest Signatures

| | | | | |
| --- | --- | --- | --- | --- |
| 44 | Oihana Trojaola | Dublin | Ireland | May 28, 2014 |
| 43 | Patrick Moran | Dublin | Ireland | May 22, 2014 |
| 42 | Theresa Kleineck | Mesquite | USA | May 21, 2014 |
| 41 | Ciara O'Reilly | Kildare | Ireland | May 16, 2014 |
| 40 | Brindusa Luminita Cimpan | Gura Humorului | Romania | May 13, 2014 |
| 39 | Eugene Barrett | Dublin | Irealnd | May 13, 2014 |
| 38 | Melanie Morris | Atlanta | USA | May 13, 2014 |
| 37 | Murali Rajendran | Dublin | Ireland | May 12, 2014 |
| 36 | Ramona Lionti | Gura Humorului | Romania | May 11, 2014 |
| 35 | Oana Urzica | Gura Humorului | Romania | May 07, 2014 |
| 34 | Morosan Alina | Gura Humorului | Romania | May 07, 2014 |
| 33 | Emma Kelly | Kildare | Ireland | May 06, 2014 |
| 32 | Lucy Bryan | Kildare | Ireland | May 06, 2014 |
| 31 | sarah kirwan | kildare | Ireland | May 06, 2014 |
| 30 | Ciara Geraghty | | Ireland | May 06, 2014 |
| 29 | Anna Murphy | | | May 06, 2014 |
| 28 | Ellen Carroll | | Ireland | May 06, 2014 |
| 27 | fiona mc ardle | abu dhabi | United Arab Emirates | May 05, 2014 |
| 26 | Ciára Connaughton | Dublin | Ireland | May 02, 2014 |
| 25 | Sara Augustin | Dublin | ireland | May 02, 2014 |
| 24 | Aideen Doddy | Kildare | Ireland | May 02, 2014 |
| 23 | Shauna Corry | Kildare | Ireland | May 02, 2014 |
| 22 | Huggard Paul | Riyadh | Saudi Arabia | May 02, 2014 |
| 21 | Nicole Keegan | Kildare | Ireland | May 01, 2014 |
| 20 | sophie black | kildare | Ireland | May 01, 2014 |
| 19 | Taysir Bader | Moorhead | United States | May 01, 2014 |
| 18 | Celeste O'Brien | Dublin | | Apr 30, 2014 |
| 17 | Derek Beattie | Dublin | Ireland | Apr 29, 2014 |
| 16 | Kathleen Dix | Houston | United States | Apr 29, 2014 |
| 15 | nour teeti | cairo | Egypt | Apr 29, 2014 |
| 14 | Adham Abuaisha | cologne | Germany | Apr 29, 2014 |
| 13 | Katie Donaghy | Celbridge | Ireland | Apr 29, 2014 |
| 12 | Caoimhe Mc Closkey | Celbridge | Kildare | Apr 29, 2014 |
| 11 | Anne Bruzac | Rennes | France | Apr 28, 2014 |
| 10 | St Wolstans TY class | Celbridge | Ireland | Apr 28, 2014 |
| 9 | Eilís Boyle | Kildare | Ireland | Apr 28, 2014 |
| 8 | Ciara Malone | Kildare | Ireland | Apr 28, 2014 |
| 7 | Catriona Mitchel | | | Apr 28, 2014 |
| 6 | Kyra Gray | | | Apr 28, 2014 |
| 5 | merveille kabena | Dublin | Ireland | Apr 28, 2014 |
| 4 | Caoimhe Munroe | Kildare | Ireland | Apr 28, 2014 |
| 3 | Melissa Barnes | Kildare | Ireland | Apr 28, 2014 |
| 2 | Tony Fitzsimons | Dublin | Ireland | Apr 28, 2014 |
| 1 | Darran Irvine | Dublin | Ireland | Apr 27, 2014 |